Gale Adcock
State Representative / NCNA Hall of Fame Inductee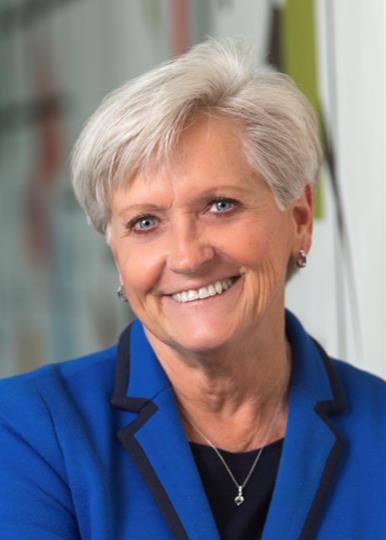 Gale Adcock is a family nurse practitioner and Director of Corporate Health Services for software company SAS Institute Inc. in Cary, NC. She also serves as a Consulting Associate Faculty member for Duke University and is an Adjunct Associate Professor at the University of North Carolina – Chapel Hill.
She received her Diploma in Nursing from Virginia Baptist Hospital, her BSN from East Carolina University, and her MSN & Family Nurse Practitioner Certificate from the University of North Carolina – Chapel Hill.
Gale was inducted into the Great 100 North Carolina Nurses and received the Distinguished Alumnus Award at both East Carolina University (BSN, 1978) and the University of North Carolina at Chapel Hill (MSN, 1978). She is past President of the NC Nurses Association; past Chair of the NC Center for Nursing; and a current member of the NC Board of Nursing. She is a 2006 Fellow of the NC Institute of Political Leadership and is currently serving a 4 year term on the Cary Town Council.
In the words of Gale's colleagues:
"Gale's commitment to affect public policy changes that improve the lives of our citizens at both the state and community levels are the marks of a true leader. She has contributed greatly to the nursing profession and to the health of our citizens and I am sure her future contributions will be an even greater legacy for generations to come. "
"Gale has been a leading force in expanding and elevating the role of nurse practitioners in North Carolina. For many years, prior to her being a member of the Board of Nursing, Gale was active in Board-appointed task forces that brought recommendations to both the Board of Nursing and the Medical Board to expand the prescriptive authority of nurse practitioners and certified nurse midwives, move the NP-MD supervisory relationship to a more collegial and collaborative professional relationship as well as decrease other unnecessary barriers to the practice of NPs consistent with their educational preparation."
"As a member of the Board of Nursing for the past seven years, Gale has continued her commitment to regulatory excellence in assuring the public access to well qualified healthcare providers. Her leadership as a Board member has helped position the Board of Nursing as a proactive and key player in assuring the public the delivery of safe nursing care within the framework of quality improvement and patient safety."
"She is so much more than her accomplishments. She is a leader with a vision. She has shared her precious time between her job, family, and us nurses. If there was ever a nurse that met the spirit of the Nursing Hall of Fame, it is Gale Adcock."
Reprinted with permission from the North Carolina Nurse Association.